"Denba beauty binno" is backed by renowned influencer and make up artist IKKO.
Binno is a state of the art cosmetics storage box that enhances the quality and lifespan of all cometic products using Denba's proprietary technology that activates the water molecules within all cosmetic products. Breaking down the compounds of each product into more refined particle levels that enhances penetration and absorption.
It is simple to use, Just put your favorite cosmetics products into Binno and turn it on.
*Penetration into stratum corneum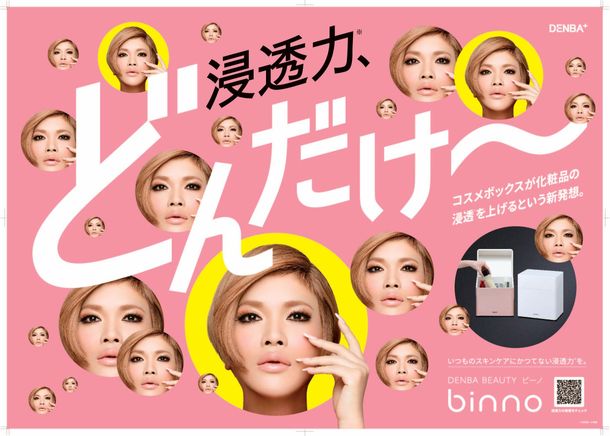 Summary

Color: Pearl White & Rose Gold
Input voltage: AC 100V (50 / 60Hz)
Output voltage:200V or more
Output current:0.02A or less
Power consumption:1.5W
Weight: 2.4 kg
External dimensions: W 215 × D165 × H235 (mm)
Accessories: power cord(about 1.5m)
* no cosmetics is included.
Price: 35200yen(Tax in)
Purchase channel (https://www.denba-shop.co.jp )
Big camera Co Ltd each store