Manufacturing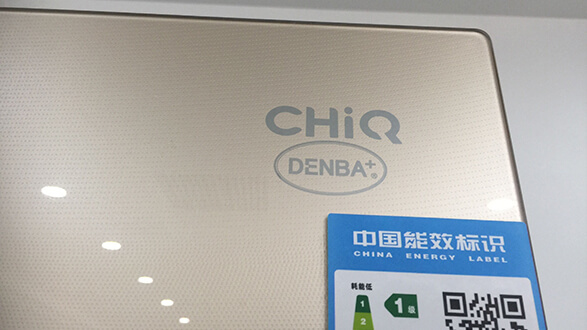 The world's first successful unit, and the safety and effectiveness of installing to the existing refrigerators have been certified, and it is commercialized as a household refrigerator.
By embedding the DENBA module in an existing household refrigerator, we can carry our technology without changing the current appearance of the refrigerator. The interior of the refrigerator becomes a DENBA space, which functions in the whole refrigerator. DENBA's unique wavelength effect will also play a role in packaged ingredients.
The DENBA module for home appliance manufacturers can be installed with almost no change to the current design, which can complete the pre-launch plans faster.
In addition, DENBA products have obtained electronic safety standard certifications in various countries around the world, and can be smoothly installed in customers' products.
We also have a comprehensive supply system for commodities that are in mass production, and have invested in production lines so that we can respond to orders at any time.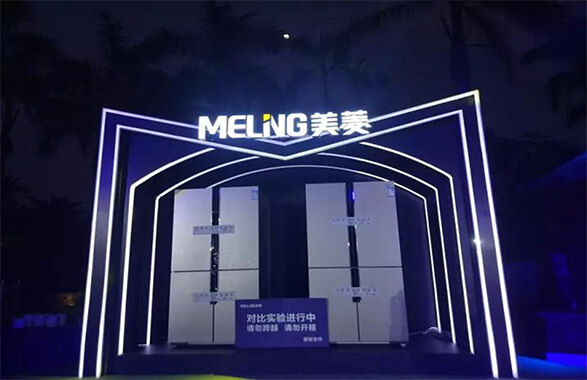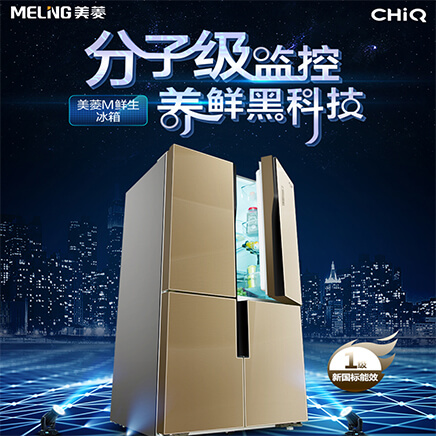 We have a comprehensive system for home appliance manufacturers around the world.
We can deal with safety, efficacy, and mass production systems.
Our goal is to become the company with the highest share of fresh-keeping technology in the household and business refrigerator markets worldwide.
Deployment example of China Meiling Co., Ltd.
China's giant home appliance manufacturer Meiling, equipped with our black technology to create the M fresh refrigerator, has achieved great response in the industry during the promotion stage. In order to objectively compare the fresh-keeping effect, we have prepared new-type fresh-keeping refrigerators and ordinary refrigerators. The refrigerator doors are sealed with tape and broadcast live in 24 hours. On November 1st, 17 days later, two refrigerators were opened to compare freshness.
At 19:00 Japan time on November 1, a comparison conference on freshness preservation effect was held and broadcast live on the Internet. The number of viewers reached 30 million in 5 hours.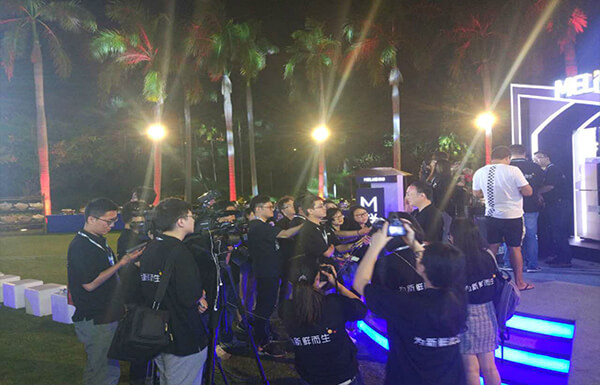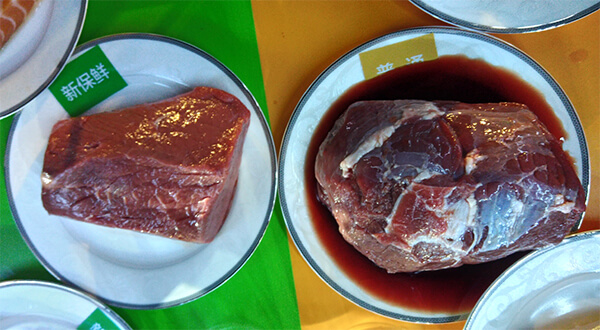 The items compared were roses, beef, chicken, spinach, and salmon. The items stored in the ordinary refrigerator have deteriorated, and the items in the fresh-keeping refrigerator are completely fresh.
At the same time, it has obtained the world's first fresh-keeping refrigerator and the world's first freeze-thaw refrigerator certification. After the refrigerator was released, it became the leader in the industry.
In addition, in the home appliance review industry, it has won gold awards for two consecutive years, and the DE Fresh M fresh refrigerator has become a hot product.
A deployment example of China Aucma Co., Ltd.
China's giant refrigerator manufacturer AUCMA Group has launched the "Fresh Fresh Series Electric Field Freshness Products", which are fresh-keeping refrigerators equipped with DENBA technology. The Aucma Group is committed to the production and sales of high value-added cold chain machines by using DENBA technology.